Summer Girls Basketball Camps
Sophie Gibbons  and Emerson Allyn both  had many options  to spend a otherwise picture-perfect week in the waning days of summer vacation, but both are in complete agreement that they would rather be at basketball camp than virtually anywhere else.
The camp which they attended is known as "Lace 'Em Up"  program ran from August 6-9 at the Regional High fieldhouse and was sponsored once again by WRHS girls varsity basketball head coach Jim Oxford. In  attendance was 74 girls, a reflection on the popularity of the girls basketball camp program aimed to enhance skills, learn fundamentals and most importantly, have fun.
"It's a very good camp because we do hard drills and you get to be with all the great players," said Gibbons, 10 yrs old. "The coaches are always super upbeat and they encourage you to be better. This camp is  helping me get better on offensive and defensive rebounding  .
Really  this is a great camp, said Allyn, a 13 yr old. "You get to meet the high school basketball coach and play for him and he gets to check out your  skill level on the court. I will  be in high school in 2 years and I want him to see my skills and get a little advantage as he becomes familiar with me. Current players from the high school are at the girls basketball camp  as well  and they share with  you the skills you going to require  for girls basketball varsity team  level. It's like having older mentor here to help you and keep it light  at the same time."
The objective  like most   basketball camps is multi dimensional, according to coach  Oxford. It is to get younger players in the regional school board system integrated with our older players at the high school level.Another goal  is to help them learn something that will help them improve  as better basketball players by taking away something that makes them glad they came.
"These younger players are so good about coming and are so supportive of what we do at the high school level and it gives our players the chance to give back and try to get better," Oxford explained. "The high school girls and the college players here are so dynamic and have such warm personalities that they know what to do and when to do it to make sure the campers are having a good time and that's so important."
All three 2018-2019 WRHS varsity basketball captains were on hand to work with the participants and each had fond memories of their own camp experience that they can share with the younger players at all ages.
"When I was a kid I came to the camp and I know a lot of others did too," said Reagan McDonald. "We always looked up to the girls who taught us and wanted to give back like that someday. We do a bunch of games to keep it light and a lot of the counselors are enthusiastic. We try our best to make it fun and keep the kids engaged."
"I love the kids and I remember going to camp with the older kids and I had a great time learning all the new skills and what we do here," added Rachel Vinton. "Learning like this at a young age will help them as they get older."
"I love to work with kids and teach them so that they can get better in basketball," said Jill Post.
"A lot of them look up to us and it means so much that we can teach them skills to help them get better and eventually come to the high school and play varsity too."
NCAA's Commission on College Basketball  Recommended  Installing Summer Camps
Installing summer camps are one of the key recommendations from the NCAA's Commission on College Basketball, potential replacements for the often shoe-sponsored tournaments that dominate the recruiting trail each spring and summer. The recommendations from what is informally known as the "Rice Commission," after chair Condoleezza Rice, are currently being studied by a number of working groups and are expected to be voted on next month. They include possibly holding NCAA-run high school team camps in June and USA Basketball-run camps in July. The idea, of course, is to lessen the influence that shoe companies have over basketball recruiting, after two Adidas executives were among those arrested — along with Arizona assistant coach "Book" Richardson and three other coaches — last September as a result of the federal investigation into college basketball. Representatives for Adidas and Under Armour declined to comment for this story, and Nike could not be reached for comment. For now, nobody's really sure how it could all play out. The NCAA is expected to keep allowing coaches to view shoe-company-sponsored camps in April. But the July period, which annually concludes with a steroidal collection of events in Las Vegas, could be superseded by regional camps that involve 2,500 or so teams run by USA Basketball. Or there may be a hybrid schedule of some sort, at least for now. "We are for adding events. We're not saying 'shut it down,'" USA Basketball CEO Jim Tooley said Friday, after a USA senior team mini-camp practice at UNLV.
"We're in favor of higher standards and more transparency to make sure people are doing things the right way. And there's a lot of good there already. We want to make it better." Tooley said one discussion he's had involves setting up four regional camps of 700 players each, with half of the players coming in the first few days of the week and the other half in the latter part . That means a total of 2,800 players would get invited. However, there are roughly that many teams playing in Las Vegas alone this week: In the Las Vegas Classic, the Fab 48, the Under Armour Association Finals, the Rebound Hoops tournament, the Las Vegas Summer Showcase and others. "That's why we don't want to blow up the universe," Tooley says. "The universe of kids is about 19-20,000 per class. So if we did something for 500 or 1,000 or 2,000, what about 2,000 and up? "As the national governing body, our job is to help grow the game, not stifle it."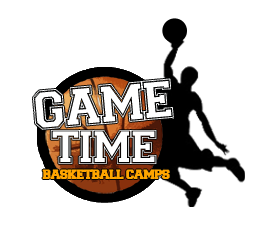 Gonzaga coach Mark Few says sweeping changes to the NCAA and recruiting events could be a long process. "I'd be more apt to just make some subtle necessary changes to do our best to clean it up that way," he said. Rick Bowmer / AP Photo Replacing all the summer recruiting events as they are now also will be costly, more than the $9 million number being thrown around this month, Tooley said. The NCAA is expected to pay for it by dipping into its massive media-rights pot, a sum that will reach nearly $1 billion a year with its most recent extension to 2032. Meanwhile, Tooley said USA Basketball is in discussions about providing the manpower and other infrastructure. Although USA Basketball already runs youth events and national team competitions all summer, Tooley said he's open to the idea of adding camps.
Especially if it can help the game. "We want to be a bigger influence," he said. "Does that does that mean it takes away the other influencers? No. It has to be a holistic approach. You have to have strong enforcement. Because if you do find something bad, you have to take that seriously so it's not a slap on the wrist and the cost of doing that doesn't outweigh the consequences." As of now, the travel-ball tournament system — often called "AAU basketball" — is an opportunity for thousands of players and also one-stop shopping for college coaches. Typically, Nike, Adidas and Under Armour all run their own circuits, meaning their teams will mostly play just against each other, though there is some cross-pollination in independent tournaments and showcase events. Against a Nike rep's stated wish on Twitter, the Fab 48 even featured a game Wednesday between the Compton Magic, the Adidas circuit champ, and Team Takeover, the Nike Elite Youth Basketball League champ. The Magic won an overtime thriller before a sold-out crowd of fans and coaches at Bishop Gorman High School. "The basketball game Nike and Adidas didn't ever want to see finally happened, and it was fantastic," blared a CBS Sports recap of the event. Coaches and organizers say the whole system benefits high- and low-major coaches alike, a chance to see so many prospects nearby in a high-level environment. "It helps a school like us budget-wise because I can bring myself and all three assistants," Northern Arizona coach Jack Murphy said.
College basketball spent an entire season operating amid a federal corruption investigation that magnified problems within the sport. longtime coach of the Belmont Shore travel team and organizer of the Fab 48 at Bishop Gorman, says he has to submit lists of players to the NCAA, documenting that they are eligible to play. In all tournaments, the stands at each gym are strictly divided — fans, parents and friends on one side, and coaches and media on the other. Security guards ensure nobody crosses the line. The Fab 48 does it that way, too, though Trigonis finds it laughable. "In December, we have a tournament here with high school teams, and Sean Miller can sit next to (incoming UA freshman) Brandon Williams' dad and there's no problem," Trigonis said. "But god forbid he sits with him this week. If Sean Miller — or anybody else for that matter — is inclined to cheat, you're telling me in December he's not going to, but in July he's itching, he's foaming at the mouth to do it? It's a joke."
If you consider yourself as a passionate online shopper like myself, ebay has amazing  deals on the best products and exercise equipment.I hoped you enjoyed the Women Basketball Recruiting 2018-Things To Know article and if you have any questions about the  post  want to leave a comment or want to leave your own personal review,please leave a comment below .
Thank you,
Erick Darke
by