Reebok Utilizes Alexa and Google Home For First of Its Kind  Sneaker Release Drop
Harnessing Social Media And Cardi B's Star Power Reebok Drops Limited Edition Kicks

It's a Woman's World
Reebok is bringing back their 2001 "It's a Woman's World" campaign in an entirely new way and partnering with five powerhouses to do it.
Reebok was known as a brand that challenged convention, did the unexpected, and most importantly, empowered women during the 80's. To no surprise , in 2001, Reebok released its boldest messaging yet: a campaign entitled It's A Women's World. The campaign solely focused on promoting the power and strength of womenand mocked established gender roles. One of the most notable ads of the campaign featured a famous and well-respected female athlete with the words It's A Man's World (crossed out). Reebok was turning the stereotypical phrase on its head. It was groundbreaking and almost 20years later, it's still just as relevant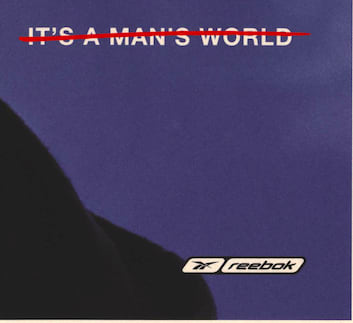 Reebok Archive, 2001 That's why Reebok Classic decided to pay homage and bring back the campaign centered around the phrase It's A Man's World (crossed out) and all that it stands for. Reebok partnered with five fearless, unique women who are defying convention and making their mark in often-male dominated fields to share their stories. Together, the brand and women are highlighting what it means to be a woman today—not just in the sneaker world but in art, music, and beyond. The five female trailblazers include Director of Marketing and Creative Strategist at Crush Lovely, Jazerai Allen-Lord, record producer WondaGurl, artist and illustrator Distortedd, writer, activist and cultural curator Kimberly Drew and owner of the sneaker blog Girl on Kicks, Sanne Poeze.
As part of the collection being released on September 1 2019, Reebok is releasing four classics, the Club C, Classic Leather, Workout and Freestyle Hi alongside two shirts, all with It's A Man's World. Each of the five women collaborated with Reebok designers to create their own sneaker to bring their own journey to life. The silhouettes include the Club C, Aztrek '96, Freestyle Hi, Instapump Fury and DMX Daytona. Each sneaker is unique and represents each of the women's personalities. For Drew, the idea of crossing out the phrase, "It's a man's world," was powerful and made a big statement. Joining the project meant acknowledgment of a cultural shift that's still in progress.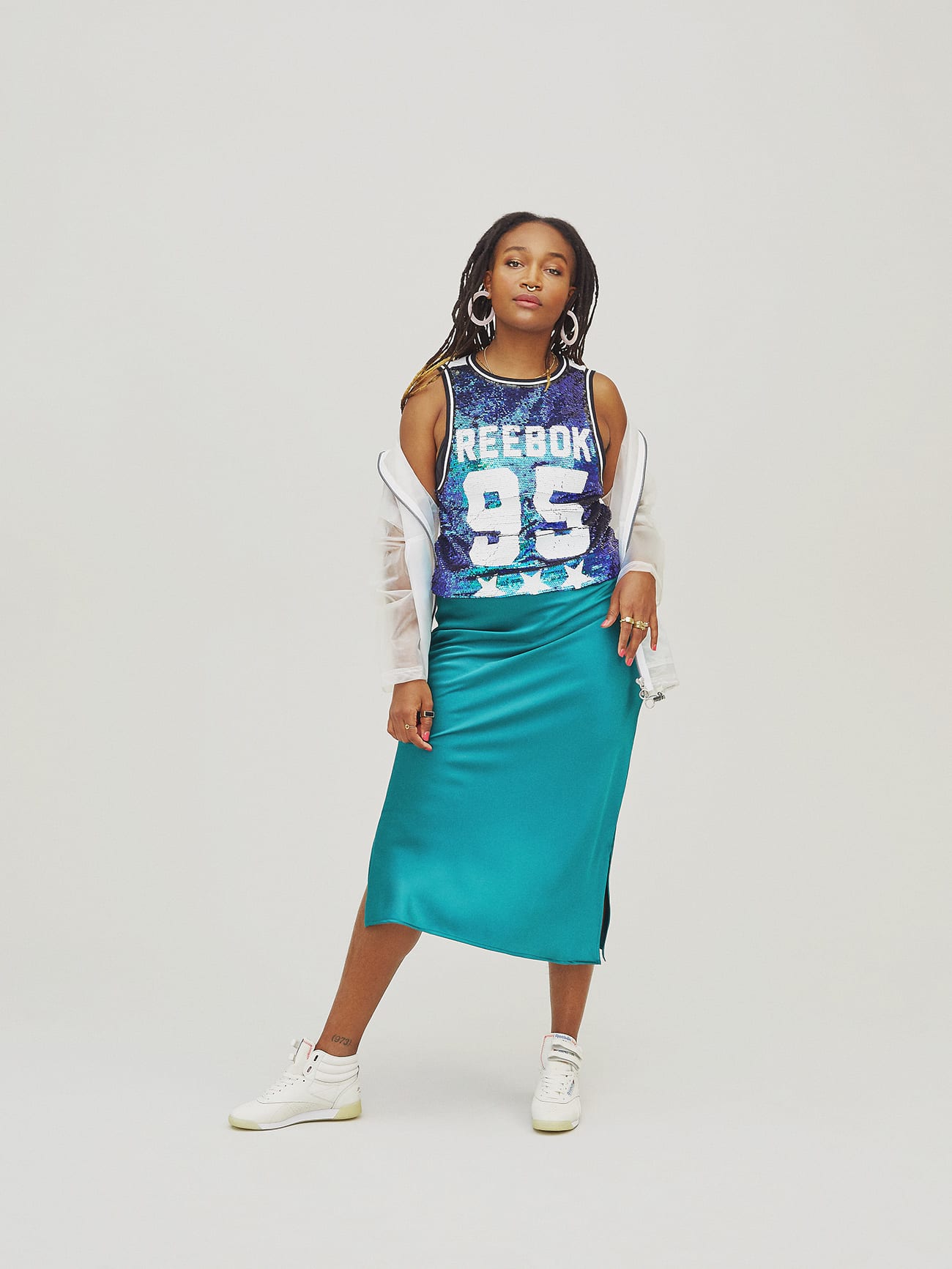 "I like the strikethrough because it's a symbol of progress. We're doing something. I like that there's this acknowledgment and action in it… it's important to acknowledge the reality of where we are," she says. Poeze still feels the fight and the need to prove herself. The sneaker world can be particularly difficult to navigate as a woman, given that representation on store shelves and sizing continues to be a hot topic of discussion. Being a part of this campaign gives her a chance to have her voice heard and encourage other women to do the same.
It's still  a man's world. I feel like I have to prove myself double to show them that I do know my s** and I do express my talent… I want girls to feel unapologetic about being female," says Poeze. Distortedd agrees. When it comes to her art getting seen and being taken seriously, it's an ongoing challenge, but she's determined to make her mark and plow through any barriers that come her way. "Graphic art is really male dominated, I really have to fight for people to look at my art," says Distortedd. "My work ethic is just to keep making art, keep doing stuff and the doors will just…we'll break it down."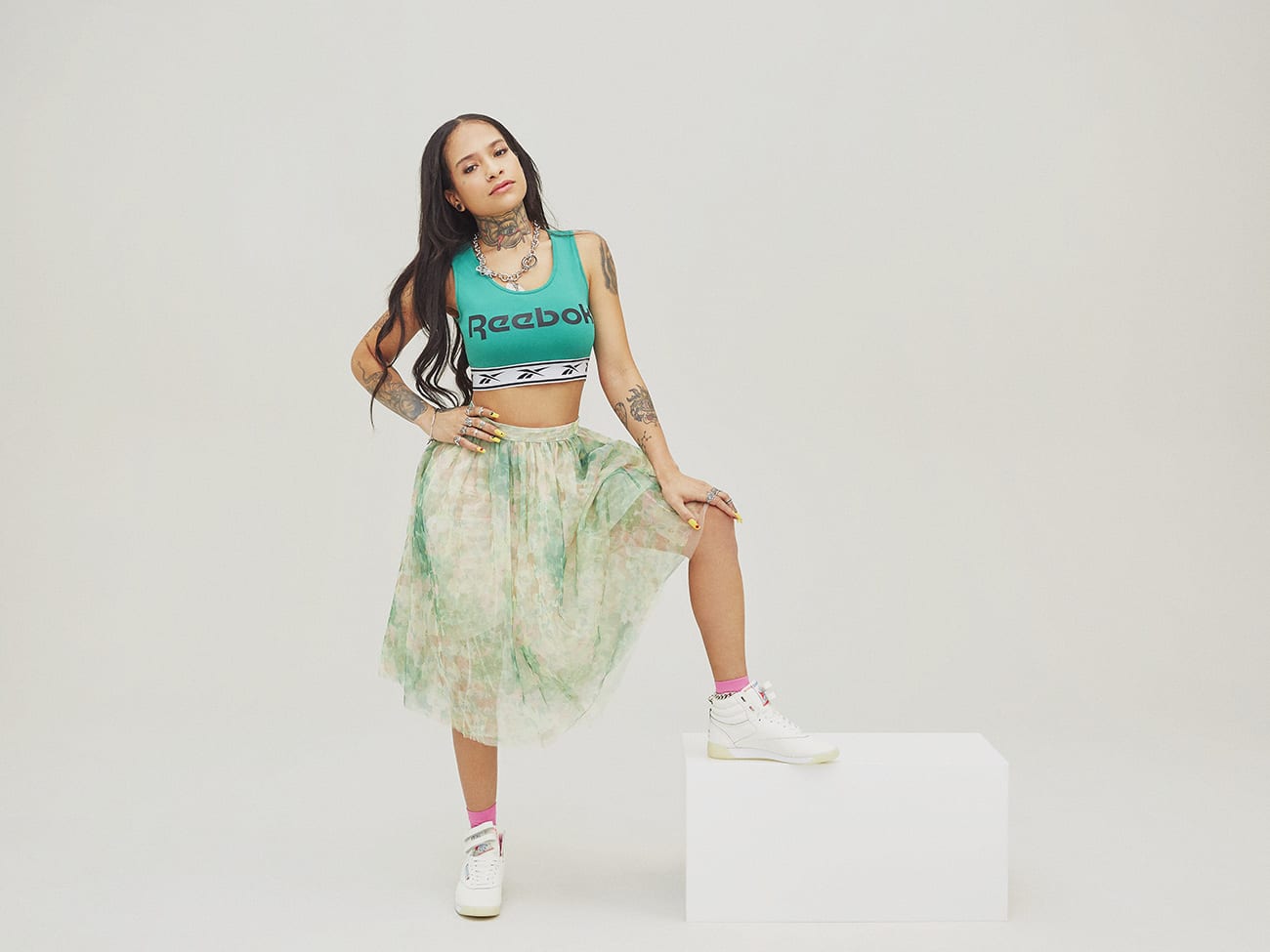 The entertainment and music industries can also be difficult for a woman looking to break in. As far as navigating being
a woman in her industry, WondaGurl says she can't let those thoughts get inside her head and isn't fazed in the slightest.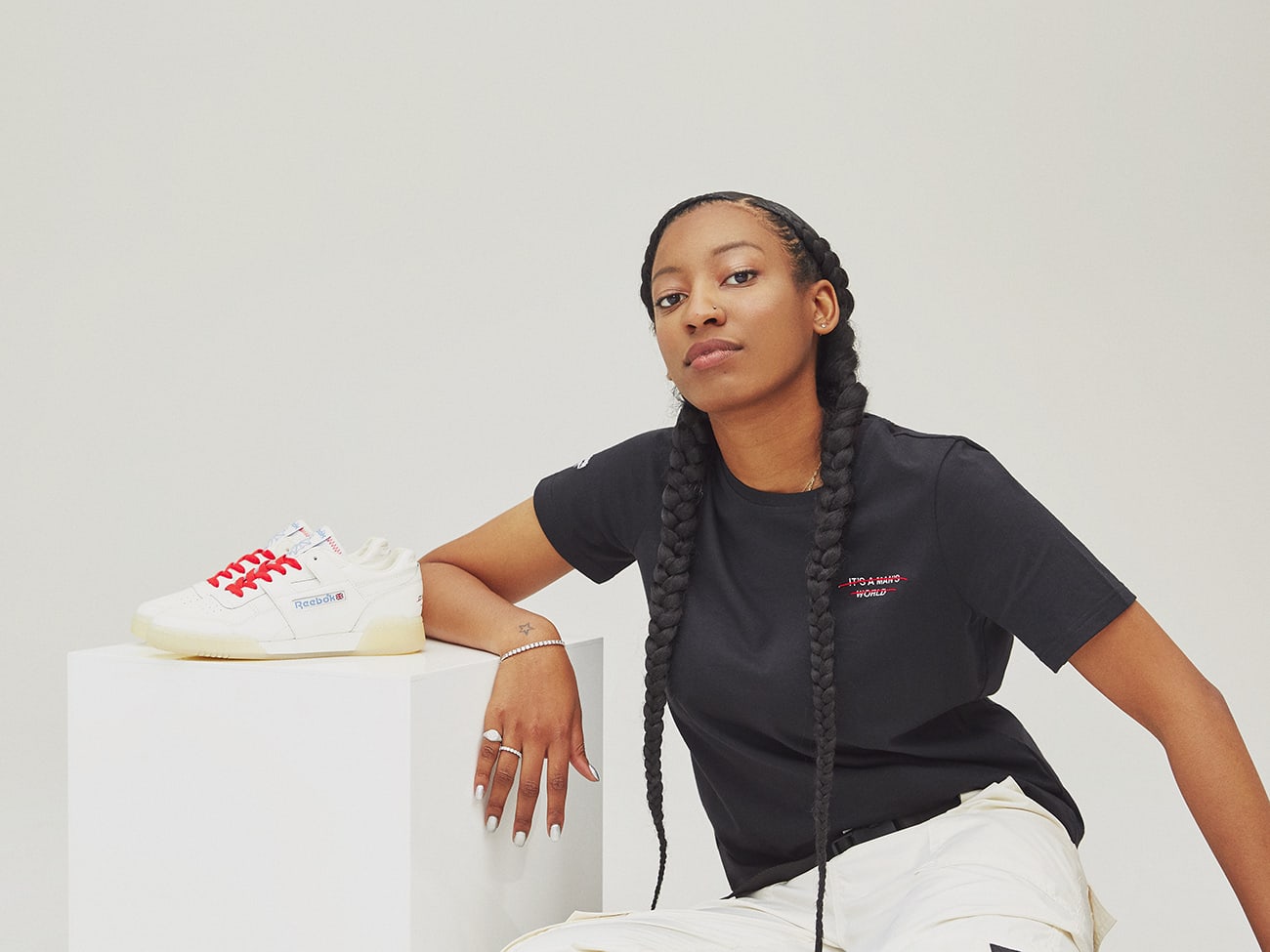 "I never let that hinder my career at all. I'm just making beats and I can make beats just as well as any man," says WondaGurl. While
changes in the industry won't happen overnight, they are happening slowly. This campaign is about the strides women have made but the work still left to be done. It's about these game-changing women who are breaking standards and inspiring women everywhere.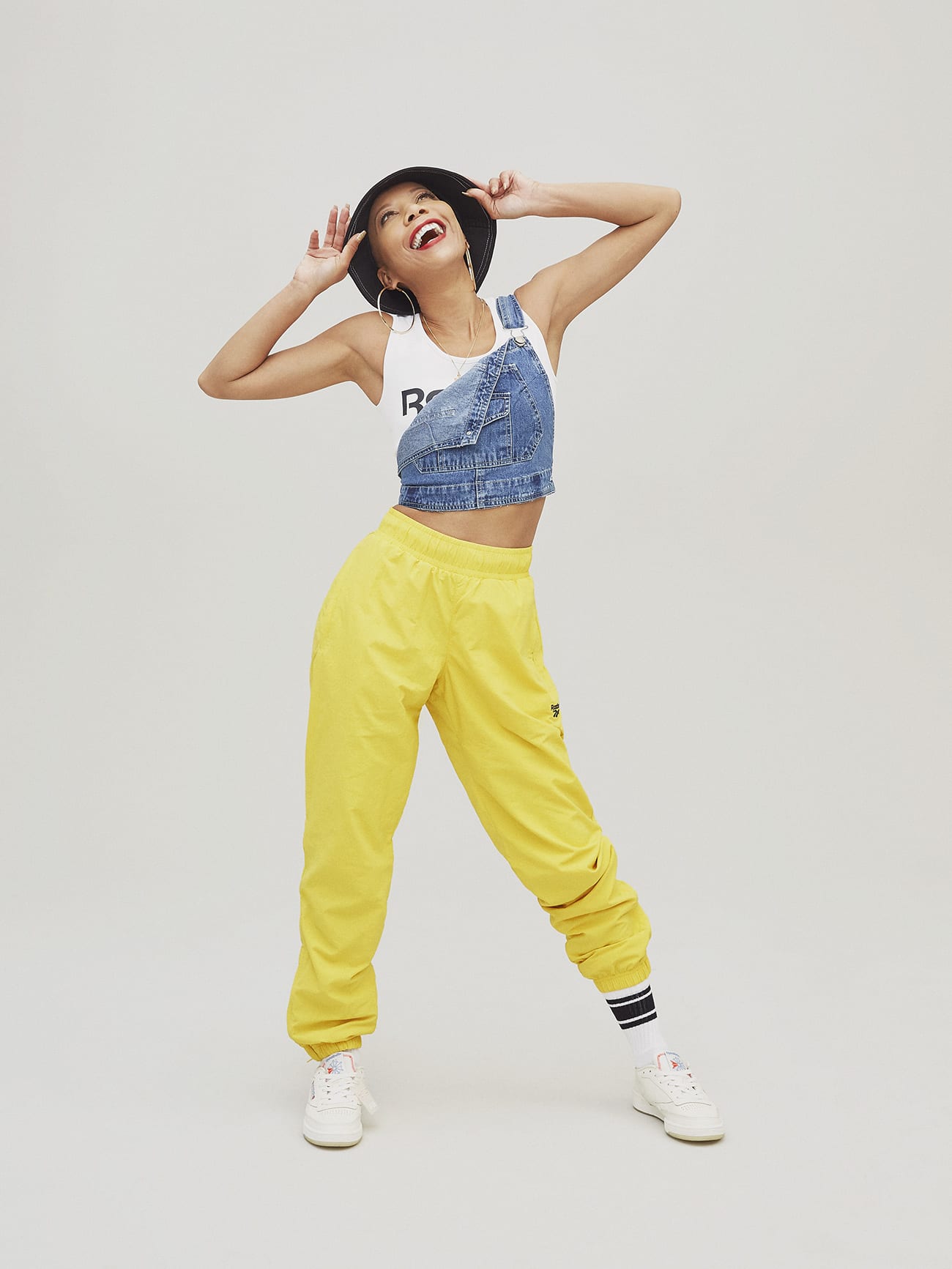 As women continue to fight for equality, for their rightful seat at the table, and to rally together to be heard,it's time to take notice of all of the hard work and come together to make a difference. "It has to start on the inside.A brand like Reebok has to make a decision to recognize the women on the ground doing the work. We're going to be disruptive," says Lord.
Reebok's Sport The Unexpected
Reebok — the brand that keeps pushing a weirdly hypnotic agenda. The Boston-based leisure and sportswear company is leaning
into its "Sport The Unexpected" drive with an exclusive sneaker drop on Amazon and Google Home. Reebok's minimalist Club C sneaker has been given a powerful upgrade with a limited-edition design featuring swanky-ass hand-placed Swarovski crystals.
A total of 50 people will take these bad ass Alexa devices home.Only thing contestants have to do is tell your Amazon: "Alexa,
open Reebok Sneaker Drop," and your Google Home: "Hey Google, open Reebok Sneaker Drop."
Cardi B Helps Put Reebok Back On The Map
This sneaker drop comes after the launch of Reebok's latest brand campaign, "Nails," featuring brand partner Cardi B in a surrealist and magical film.
Inga Stenta, senior director at Reebok global marketing, said at the time: "The 'Sport the Unexpected campaign celebrates bold,
unapologetic risk-takers who reshape culture  those who are anything but expected. We could not think of a better embodiment of that message than Cardi B."Working with Cardi B on 'Nails,' we aimed to create a moment that is authentic to Cardi B while breaking convention and doing something more engaging than a typical celebrity cameo. We took a different path putting her in an everyday-type situation that shifts in an unexpected manner spotlighting the iconic Reebok Club C in a completely unique way."
If you consider yourself as a passionate online shopper like myself,eBay has amazing deals on the best products.I hoped you enjoyed the Reebok Sneakers For Women- Club C Sneaker First of Its Kind Drop article and if you have any questions want to leave a comment or want to leave your own  personal review,please leave a comment below .
Thank you,
Erick Darke
by