Nike's Fanny Pack Slides The '90s Accessory Has A Very Cool Upgrade
In time for summer, Nike Brand is launching a "Fanny Pack" edition of its classic Benassi slides.These slides feature small zippered pouches attached to the straps. Wearing pants that have zero pockets or don't want to carry around a bag all summer days long ?.Nike has the right solution for your sundry carrying drags: You guessed it Fanny Pack slides.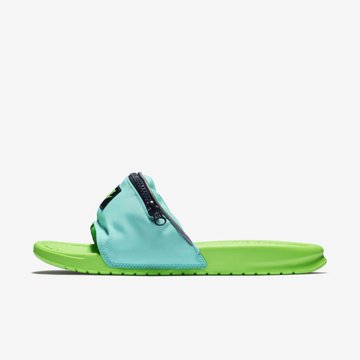 The versatile sandals are available in a variety of color combinations with the standard all black, turquoise, black and pink, and lime green are already being praised by most fans .

Are you the type of  individual who doesn't like the sweaty feeling of having a backpack stuck to their back or that hates to carry a purse on their shoulder. Nike's fanny pack slides are made perfect for you .
Fanny packs have long since been upgraded from the mom and dad in Disneyland or tourist abroad visitor look. And for those who rather not dabble with the ugly, fanny packs that  have been elevated and streamlined into chic fashionable styles.They  come in all shapes and sizes, but never have we seen them on a foot yet. That is, until now.
These hybrids shoe take the shape of the iconic Nike Benassi JDI Slides can be used both at the pool and on the feet of the obsessed athlete but Nike have replaced the wide strap with a functioning fanny pack in it's place  instead.
They dropped June 1/2018. The cost of the original slides were at an affordable $60 so one can assume they will hover around that same price range.
Not only will they make a bold fashion statement and let you create some interesting contrasting looks that involve summer styling and are actually  super useful. Although some people don't mind carrying a cross body bag around their body .But you have to admit there are moments when stepping outside with a tote around your waist to some feels and looks lame with overkill. Taking a walk with your dog, or walking out to the grocery store just for bread, or heading to the nearest Starbucks for coffee while needing  a place to safely store your credit card and keys. The slides are just the thing to keep those small essentials secure and close by for easy access .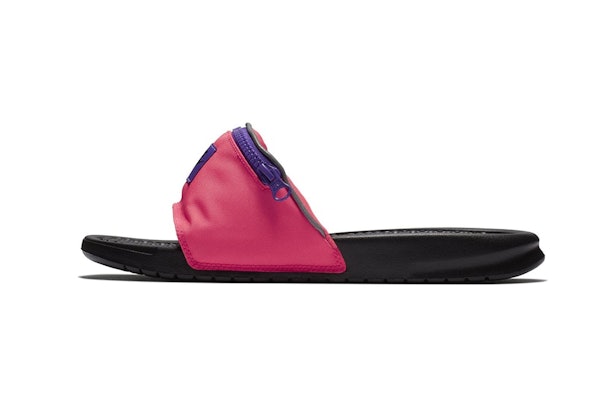 And though  they appear  a little avant-garde  and somewhat innovative at this time.This however is not making history.There were fanny pack inspired shoes dating back to the 1920s. Females liked to go out dancing but also wanted to retouch their makeup in between Charleston sessions, shoes were created to carry a compact small enough to be slipped into a shoe buckle, which targeted "the party girl dancing too uninhibitedly to carry a handbag."
In the same way like the  Tevas were once considered the staple of hippie professors and granola Pacific North westerners but are now styled with everything these shoes are sure to go the same route. They look way too fun and creative to not land in the hands of trendy fashion sensible people.
At the end of the day, there is a fascination with the ugly when it comes to fashion. The uglier something is sometimes,the more hype it gets and fun to play around with. Demna Gvasalia Balenciaga's creative director said it best when he interviewed for Vogue Magazine," I think it's very interesting to find this linewhere beautiful becomes ugly or where hideous becomes beautiful ".
Should you want to push beyond your boundaries and experience something new this summer, these handy Nike slides are the cure .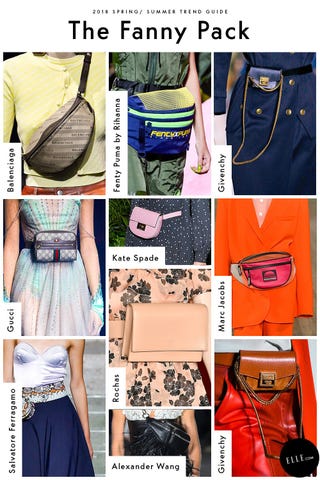 If you consider yourself as a passionate online shopper like myself, eBay has amazing  deals on the best products and exercise equipment.I hoped you enjoyed the Nike Women Benassi Slides-Leather Fanny Pack article and if you have any questions about the  post  want to leave a comment or want to leave your own personal review,please leave a comment below .
Thank you,
Erick Darke
by