Vogue And Jordan Brand Collaborate On First Womens Only Size Shoes
Vogue Magazine and Jordan Brand are partnering with for what is described as being first ever women's only shoe Jordan collaboration. Keep in mind that stylist, and fashion influencer  Vashtie Koli and Aleali May's Jordan collabos were produced in men and women sizes. This Vogue and Jordan Brand hybrid  edition however is strictly available in just women's shoes.It is the first female ever partnership for Jordan Women's produced explicitly for women and exclusively for women's only sizing.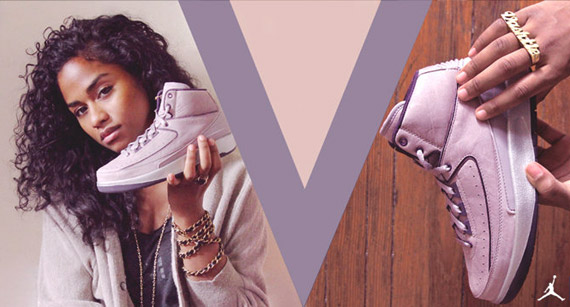 Inspiration for the collection is drawn from Anna Wintour Vogue  Magazine's editor in chief ,who approves everything editorial or creative by simply writing  "AWOK," acronym which stands for "Anna Wintour Okay."
That seal of   approval has now found its way onto two highly respected Air Jordan silhouettes: the Air Jordan I in a women's high zip version and the Air Jordan III. To add to the high end look and feel of the project, both shoes will come in a premium box with two suede dust bags and an "Edited by Vogue" keychain .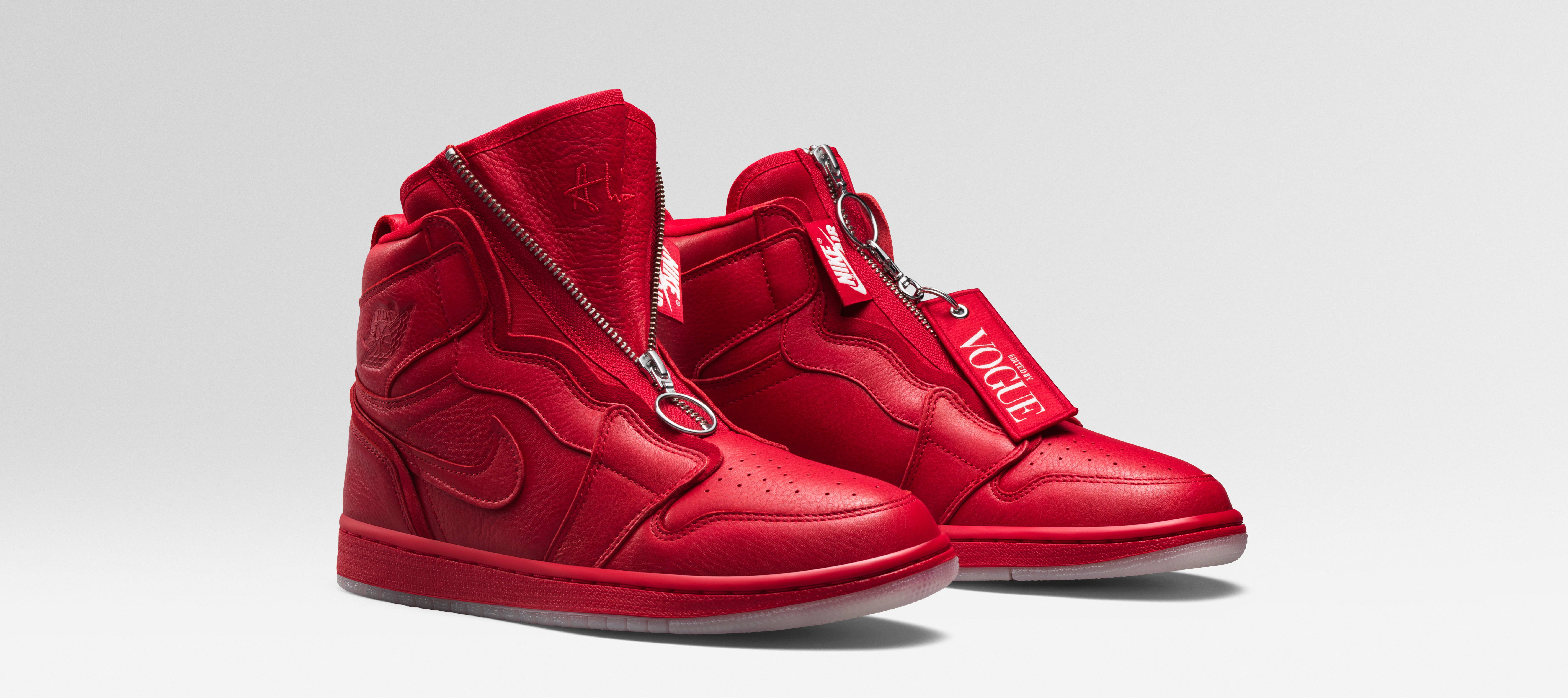 The Air Jordan 1 High Zip AWOK colorways has the University Red and Sail. Its ultra-soft leather upper is accented by a bold metallic zipper and new embellishments, including a Swoosh. It comes with an "Edited by Vogue" Nike Air tag and the AWOK signature on the sole and tongue.
Inspired by Anna's signature suits and sunglasses, the Air Jordan III SE AWOK features a back heel with the AWOK moniker and tweed as the main upper material. The Air Jordan 3 SE AWOK colorways are red and black .
Air Jordans, Approved by Anna Wintour:The Ultimate Fashion Sneaker
Both shoe versions come with Wintour's trademark "AWOK" approval stamp, this range is included on both the Air Jordan 1 Zip AWOK and the all-new Air Jordan 3 SE AWOK. The Air Jordan 1 zip-equipped variation of the Jordan 1 with traditional Swoosh branding, soft sail and university red leathers, an "AWOK" graphic on the translucent out sole ,and a metallic zipper which covers Wintour's stitched signature on the tongue .
As for the Air Jordan 3 SE AWOK, a full look has not been revealed, but the sneakers appear to feature tweed as a nod to Wintour's suits. It will released in black and red colorways.
Both models come equipped with "edited by Vogue" hangtags in premium boxes with suede dust bags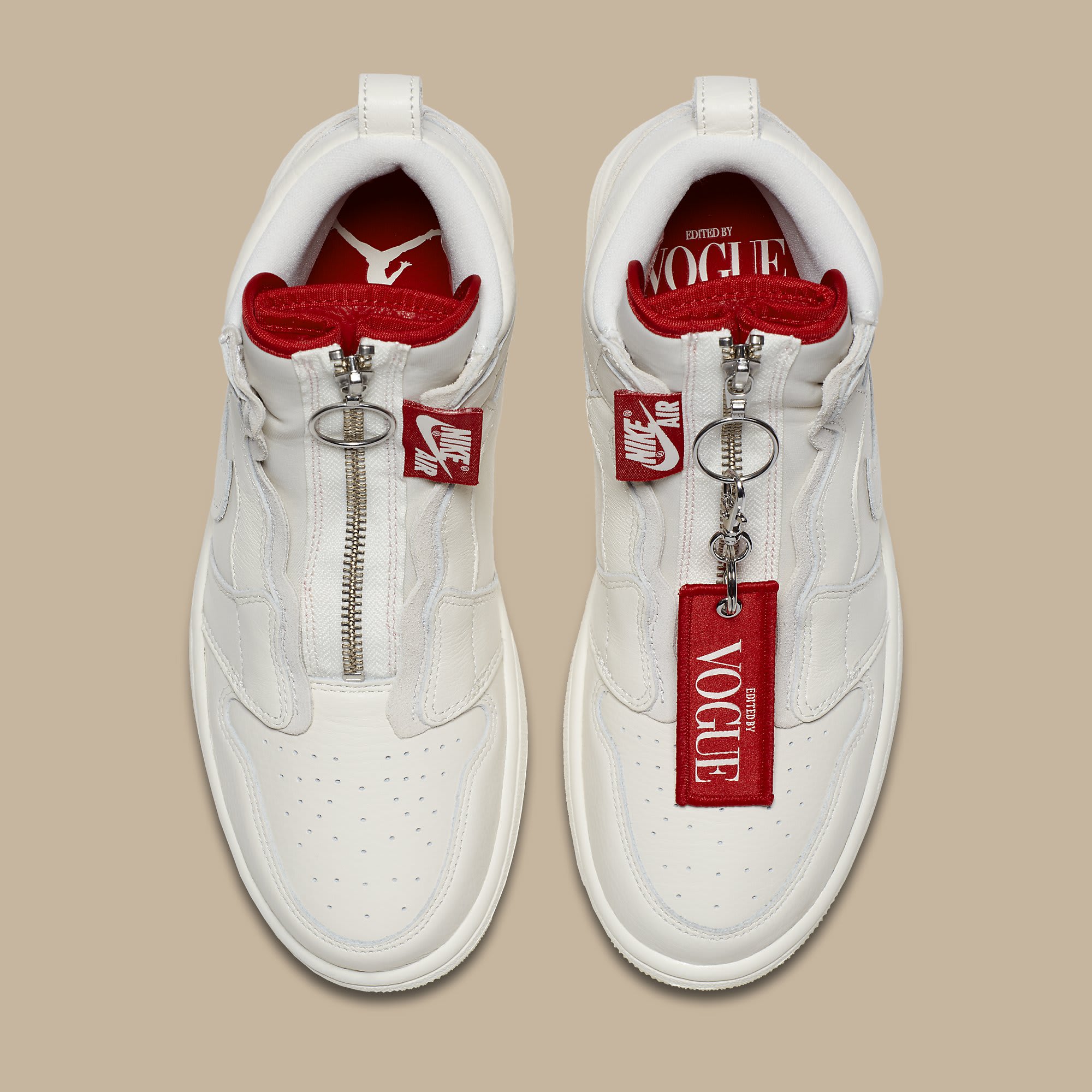 The Air Jordan 1 High Zip AWOK will be available on July 21, 2018, and The Air Jordan 3 SE AWOK will be available September 7 2018.
If you consider yourself as a passionate online shopper like myself,Ebay has amazing  deals on the best products.I hoped you enjoyed the Nike vs Adidas- Battle To Be The Undisputed Leader Of Sports Apparel  article and if you have any  questions and  want to leave a comment or want to leave your own personal review,please leave a comment below .
Thank you.
Erick Darke
by