Performance vs Fashion 
The hottest sneakers currently are both
The most coveted sneakers this year may be more suited for the runway than a basketball court.
Sneaker  lovers are being courted by an array of styles, celebrity collaborations, and innovative promotions as the billion industry sweats to win picky  buyers.
When it comes to the most popular shoes, celebrity and fashion often matter as much as function. Mega-star rapper Kendrick Lamar is collaborating with Nike. Producer and rapper Kanye West has a line of Yeezy shoes under the Adidas brand.  Fenty Puma By Rihanna, a sneaker partnership between Puma and pop star Rihanna, is among the hottest fashion focused shoes collaborations  at the moment.
Previously that boosted athletic performance were the sales champions just a few years back ,the all-stars this year are predicted to be sneakers focused  on style whle  improving a jump shot.
Fashion sneakers sales  are expected to grow 15% to 25% from last year, says  A.T. Kearney, a consulting firm.  Athletic sneakers sales "will see a downward dip, and their overall share of the sneaker segment will continue to decrease," the consulting firm says.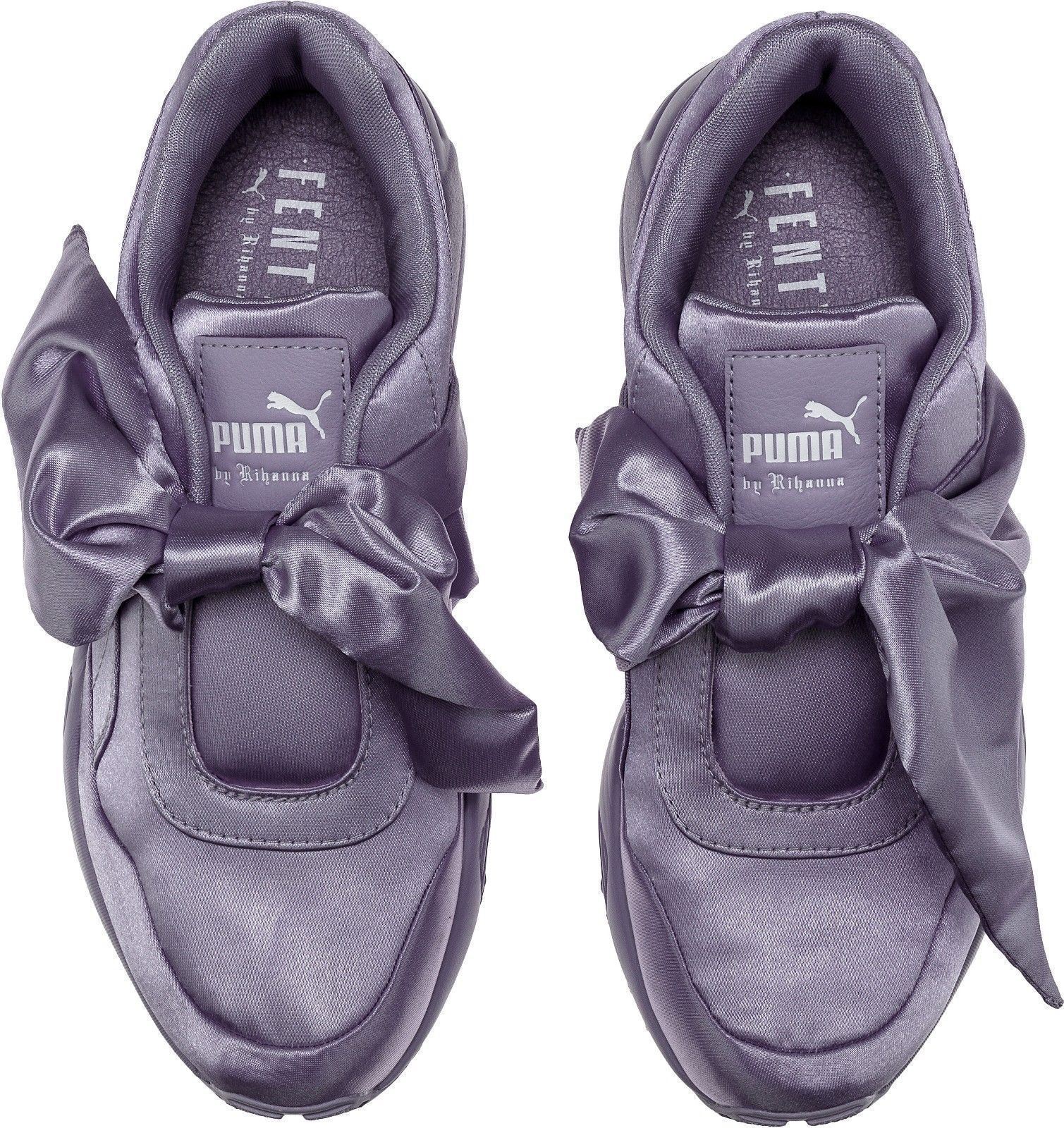 A registered nurse in San Francisco who has been playing basketball since she was seven, still likes sneakers that have an athlete's stamp of approval.
But, she says, "while athletes have been the pinnacle of advertisements for sneaker brands, the recent involvement of celebrities, especially musicians have propelled the popularity of sneakers by tapping into different demographics."
It's a sharp contrast to the sneaker scene  when Air Jordan announced itself in 1985. The collaboration between Nike and legendary Chicago Bull Michael Jordan had tight grip on  industry sales and the cultural landscape for decades.Ever since then, players from Shaquille O'Neal,Kobe Bryant  to Le Bron James have had lucrative deals to propel their shoe own lines.
FENTY X PUMA collection
Rihanna rides a dirt bike on the runway at the FENTY PUMA by Rihanna Spring/Summer 2018 Collection at Park Avenue Armory on Sept. 10, 2017, in New York. (Photo: Brian Ach, Getty Images for FENTY PUMA By Rihanna)
However today, it seems  the Yeezy, rapper Kanye West's sneaker collaboration with Adidas, that comes closest to the type of frenzy that greeted the original Air Jordans a generation ago.
Everybody  wanted to be like Mike .Air Jordan was and still is  the ultimate goal line for any partnership between an athlete or even a musician.
These days everyone wants to be like Kanye. Anyone who is interested in fashion, everyone who's interested in looking cool, wants to look like Kanye, and that means copping  a pair of Yeezys.
The Adidas brand  itself says sneaker fans aren't so much choosing fashion over athletic performance, as they are demanding a blend of both.Fickle consumers want an authentic, high-performing product that does its job on the field or the court but they also want it to look great, says Simon Atkins, brand director for Adidas America, "The products and concepts and brands that have tapped into that are the ones that are doing the best."
Adidas is leading the way. As of August, 2017 the brand had 11% of all athletic shoe market share, second only to Nike, according to NPD. And while sales of basketball shoes made by several major brands nosedived  in August, Adidas' sales during that month rocked up by more than 40%.
No matter, Nike, which became the standard bearer for partnerships between sneakers and athletes, says those relationships remain central to its  core brand.
Puma Drops Racing Inspired Latest Fenty Line
 2018 Summer Puma Fenty Shoe Drop
Fenty Puma by Rihanna latest collection motorsport meets  beach chic theme. Rihanna's signature beachy and badass style, a vibrant, hybrid mash up of high fashion,  sports and beachwear. Laced up lingerie meets Masculine motorsport gear. Oversize and androgynous silhouettes are paired with sexy skintight swim wear.
Ahead of  summer, the vibes continued to be in full effect with daredevil detailing , bold branding and splashes of neon for those party nights. It is a collection born to hit the beach and ready to make waves.‬‬‬‬‬‬‬ The second drop of the SS18 FENTY X PUMA collection featured a mix of sneakers, apparel and accessories, and is now available on eBay. The range features new styles including the women's AVID in three new colours – black, white and safety yellow
If you consider yourself as a passionate online shopper like myself, eBay has amazing  deals on the best products.I hoped you enjoyed the article and if you have any questions about the Rihanna Fenty  By Puma shoes  article and want to leave a comment or   your own personal review,please leave a comment below .
Thank you,
Erick Darke
by