Gender Equality
It is a daring move for a union in a league that is often dismissed by sports journalists who don't actually watch and haven't seen the way a new generation of stars have reshaped women's basketball game . WNBA players are putting the question of respect for their work and talent  on front street . Currently alot of players have to play every off season thousands of miles from home in Russia , Eastern Europe  or some far flung place in order to just  pay the bills and take of their families. Unlike male counterparts WNBA players have no  down time to stay home, work on their craft,build interest in the league and develop organically with their teammates.
Almost 50 years after Title IX.  Title IX states that: No person in the United States shall, on the basis of sex, be excluded from participation in, be denied the benefits of, or be subjected to discrimination under any education program or activity receiving Federal financial assistance.
The  league includes predominately  black women and other  many women of all races, which means racism, sexism  are all in play. That on top of the fact that women playing sports trying to achieve greatness on terms that haven't been dictated by men, and are in no way related to how they look is itself still subversive.
WNBA Players Union says they do not  want the brightest  and  best  young girls growing up thinking that men are the only  reference points for attaining great achievements in life  . We want those girls dreaming about growing up into the best women they can be. And let them  dream about the WNBA  league that I know ours can become. A league that has a fair and consistent work environment. A league that treats its players as the world-class athletes they are. A league that invests in its future. A league that believes in us as much as we believe in it.
The union's decision to opt out means a new CBA will need to be agreed upon before the 2020 season.
.
WNBPA president and Los Angeles Sparks forward Nneka Ogwumike said that opting out "means not just believing in ourselves, but going one step further: betting on ourselves. It means being a group of empowered women, in the year 2018, not just feeling fed up with the status quo, but going one step further: rejecting the status quo. And it means taking a stand, not just for the greatest women's basketball players of today, but going one step further: taking a stand for the greatest women's basketball players of tomorrow."
Ogwumike added that the players are hoping to have a more of a open line of communication regarding financial matters in the league and a better understanding of what they mean for everyone involved.
The WNBA END GAME
"In opting out of this CBA, our primary objective is full transparency Ogwumike added. The WNBA Players Union requires more information about where the league is as  far as business financials are concerned.In order so that we may come together and make intelligent business decisions for  future  players and the womens basketball game as a whole.
"You probably don't know this, but as players, we never get to see the numbers. We don't know how the league is doing. As the kids say nowadays, we just want to see the receipts.
"This is not an adversarial thing. Believe me, this is incredibly difficult on a human level. We have to sit across the negotiating table from the same people that we work with day-in, day-out, and who we know want this game to be great, too. We just want full transparency so we can figure out how to make common-sense changes that will help our players' quality of life."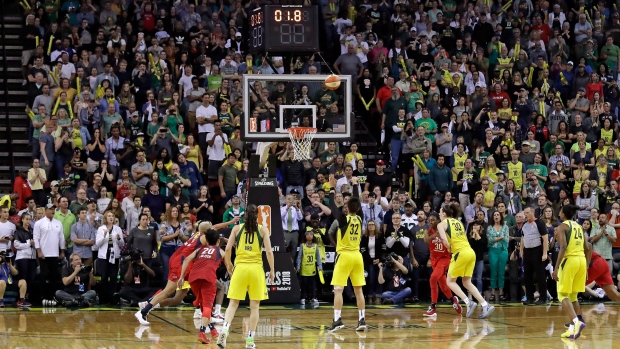 NBA Brass Party Line Operation Numbers Are Not Verified
The NBA runs  and subsidizes the WNBA .NBA Commissioner Adam Silver said, "On average WNBA ownership has lost over $10 million every year we've operated," meaning that wage raises are not on the table. Yet this is a number that has not been verified. Part of this process is the players' truly becoming partners in growing the league, daring Silver to open up the books for the first time to allow the union to actually see exactly how much revenue is generated and what the fair share for the players could be.

"The league has sustained huge losses over the inception from the inception 22 years ago, including a $12 million loss just last season, but those are investments that the NBA is making, and what I would say is that the Players' Association has all of those financials. They have access to that. We've shared it with them, and what we are looking forward to doing is having a fully open, transparent and engaging discussion around the business realities that exist in the league. But the Players' Association has all those financials. We've made everything available to them and will continue to operate in a very transparent manner. …We've shared all of that information with the Players' Association and look forward to having that conversation with the executive committee and with the players directly around the realities of the business.
It's Not All About The Money
Current WNBA Players President Ogwumike said  that opting out is "not purely about salaries" and "not all about the money."
The 2016 WNBA MVP emphasized: "We just want what we're worth. We just want what's right. We just want to leave this game a little better than we found it for the next generation."
Financially speaking  it is worth noting  that the WNBA is expected to make "less than 1 percent" of the $9 billion in revenue the NBA is expected to generate this year.
The WNBA players aren't asking for mega  salaries, but they do want a higher share of the revenue since they get 22 percent, while NBA players get about 50 percent. Also  WNBA players would  want more  increased media coverage and sponsorship .
The 2018 WNBA season concluded in September, and the final season under the current CBA is scheduled to begin in May 2019.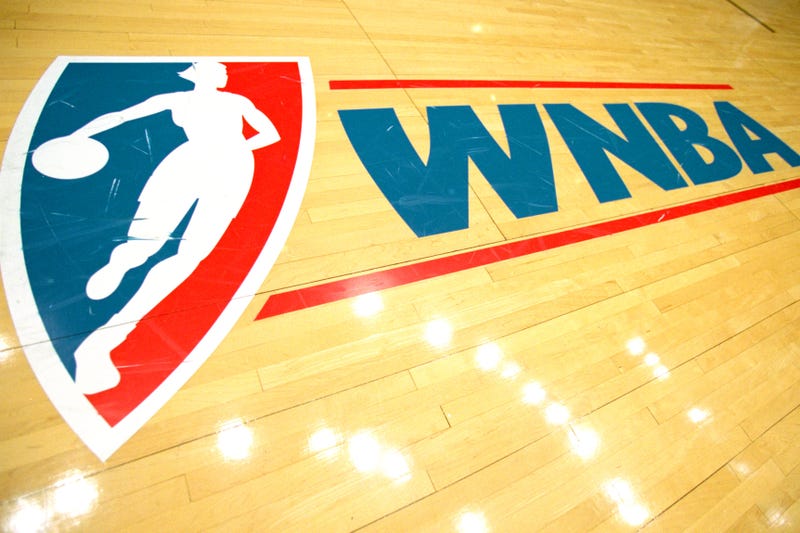 If you consider yourself as a passionate online shopper like myself,eBay has amazing deals on the best products and exercise equipment . I hoped you enjoyed the Collective Bargaining Definition-WNBA Players Union Opts Out Of Its CBA article and if you have any questions about the post want to leave a comment or want to leave your own personal review, please leave a comment below thank you.
-Erick Darke
by