Tamara Tatham Joins Raptors 905 As First Canadian Woman on G-League Coaching Staff
Tatham,who hails  from Brampton, Ont., will  be mentored by the Raptors 905 head coach as the Raptors aim to develop and nurture more Canadian coaching talent. Unaware she was the first Canadian woman to join the G League's coaching ranks.  Tatham said I'm not going to say I'm not nervous, but I'm going to say it's a blessing, because it's not something that comes around every day. Tatham professional career was successful  overseas following attending the University of Massachusetts for  four years .
Helping Canada  to win gold on home soil at the 2015 FIBA Americas Women's Championship in Edmonton and 2015 Pan Am Games in Toronto . Was also part of the Canadian runner up team  in Mexico City 2013 Americas tournament . Retired from Canada's national team in 2017 and was an assistant coach for the University of Toronto women's team.
Tamara Tatham Believes In A Bright Future For Canadian Women's Basketball
Tatham has seen how women's basketball in Canada has changed throughout her career. Now that she's retired and a coach, she talks about the realistic changes she'd like to see happen for the next generation of Canadian women's players.
Key to supporting Canadian talent
While women's basketball across all nations will always face comparisons with men's leagues, and the ensuing fight for their own piece of the pie,Tatham still insists getting Canada's national team in front of more eye balls is the key to a strong foundation. She doesn't see a Canadian domestic pro-league in the cards anytime soon, but thinks a WNBA expansion team in the country could be successful, if Canadians already know what women's basketball has to offer.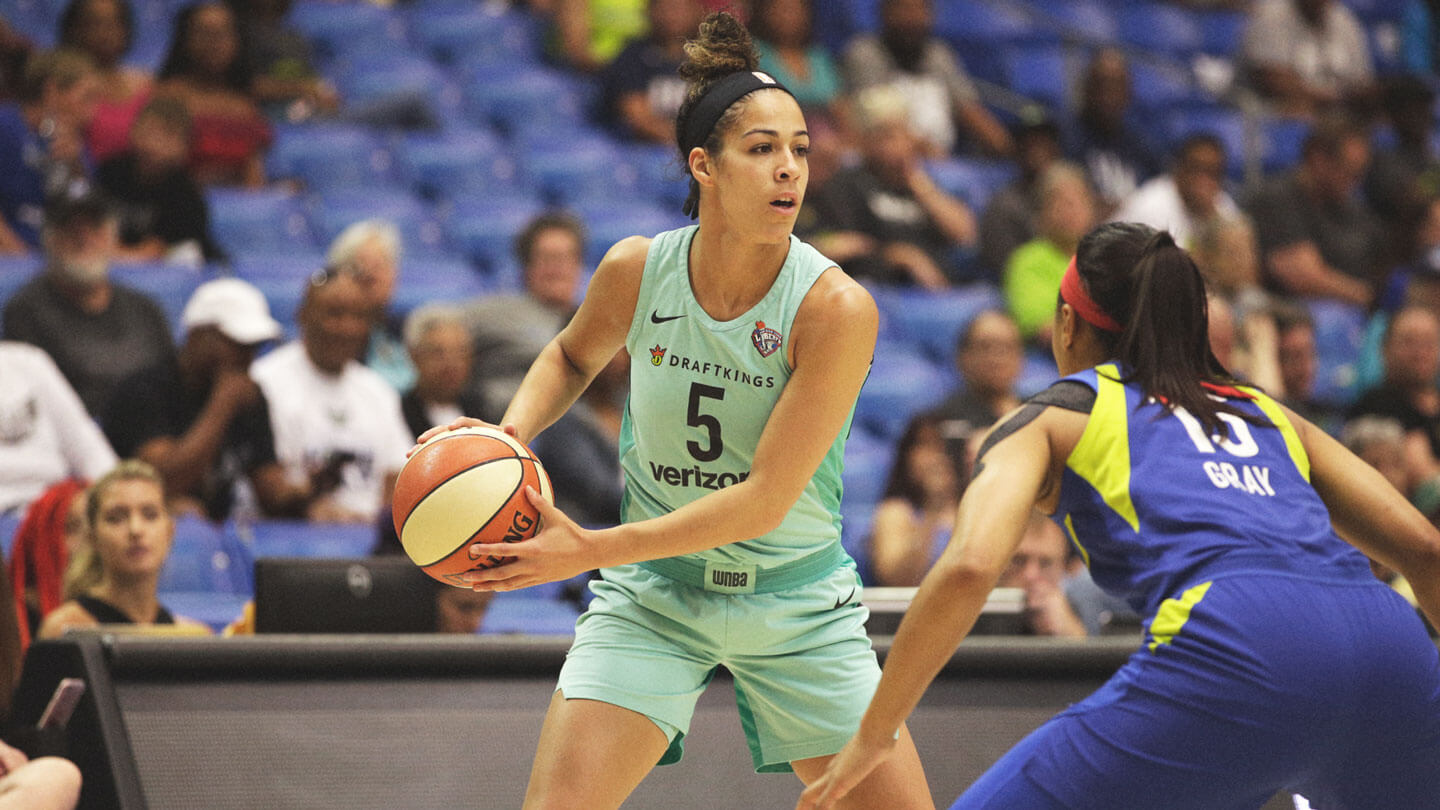 "It would be pretty awesome," said Tatham of Canada's senior women's team getting on TV more regularly than just a world championships here, an Olympics there. "That would be awesome to see, if we're at a big tournament, so that the country can kind of get that feeling that we have when we're playing for the team,"
"I think that's a huge challenge and I'm hoping in the future that's going to start to change."
And Canada's national women's team has earned the air time: since 2015, the team has has made multiple podium appearances, including defeating a dominant Team USA for gold at the 2015 Pan Am Games, and following up with another gold at the 2015 FIBA Americas women's championship. The team appeared in both the London 2012 and Rio 2016 Olympics, and currently are ranked 5th in the world. With all their success, Tatham knows Canada has incredible role models in the women's game, and in addition to how much the women's game is developing, she knows there's plenty of possibility.
Canadian women's basketball is "Dynamic,"Tatham said, excited about the style of play in 2018. It's nice to see the smart speed of play, and the athleticism. That it  is really cool to watch women's basketball now. Women are dunking now! That was unheard of when I was growing up,""So I think that's something that's going to attract more viewers. I think it takes time. Everything in life takes time.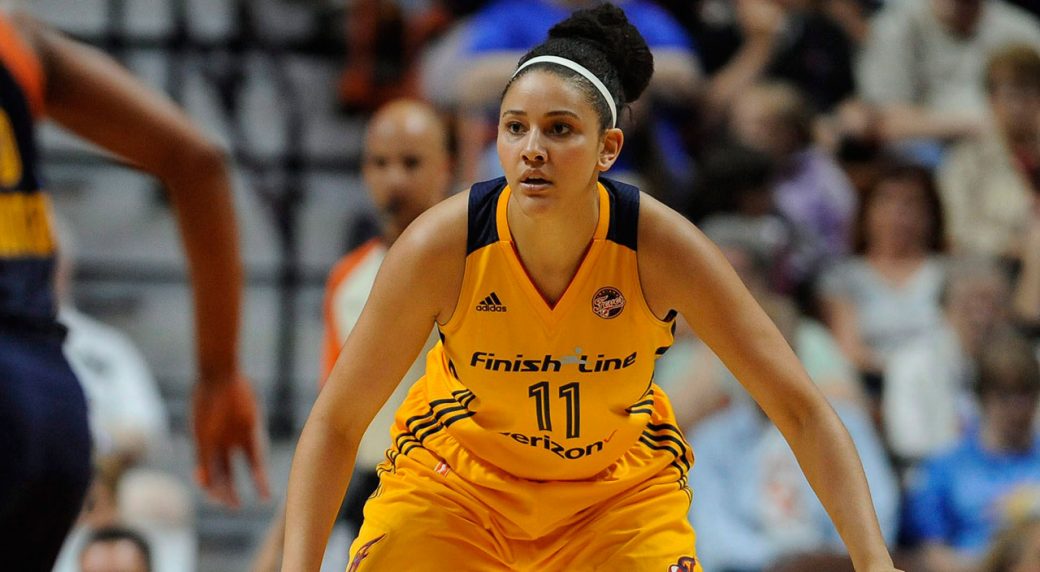 Expect the  number of Canadians in the NCAA to continue to rise
The change of mentality surrounding Canadian basketball players is the reason why the numbers continue to rise says Tristan Thompson , a NBA Champion with Cleveland Cavaliers
There are 133 players plying in the NCAA in the 2018  season – also a record – the number of Canadians in the league is
expected to take a significant leap over the next two years.Canada started the season with 13 two way players on a NBA roster.
Rory Joseph and Tristan Thompson are  recognized as one of the pioneers of the new Golden Era of Canadian basketball, told NBA.com how encouraging he believes Canada's new reality is.
"It's phenomenal. I think when me and Cory were in the ninth grade, we probably had maybe two or three
Division 1 players and they were all going to like small schools," Thompson explained.
"I remember coaches would tell us it would be an honor for us to go to junior college or it would be an honor for us to go to a school like the University of New Hampshire .No disrespect  but we never wanted to accept that. I think for myself especially it just gave me  motivation to surpass everyone else's expectations and go to a school like the University of Texas … a high major school."
After his one and only season at Texas, where he averaged 13.1 points, 7.8rebounds per game, Thompson was taken fourth overall in the 2011 NBA Draft. At the time it was the highest any Canadian had been selected in the draft until the record was broken by Anthony Bennett (2013) and tied by Andrew Wiggins (2014), both of whom went first overall in back to back year
Strong  Projected Canadian NBA 2019 Draft
Many Canadian basketball fans are expecting a record number of draft picks in the off season as most scouts are projecting that anywhere between five to 10 Canadians could get selected in the 2019 NBA Draft.
Four Canadians including Dwight Powell ,Wiggins, Nik Stauskas and  Tyler Ennis were selected in the 2014 draft, a Canadian  record in at two-round draft. Thompson believes that comes down to the change in perception of the young Canadian player.
The best prospects in the class could likely go head-to-head with just about any other year. Leading the way is Duke freshman RJ Barrett.
Barrett, the consensus top prep prospect in the 2018 high school class, is one of the most successful youth players in recent memory. In2017, he was named MVP of Basketball Without Borders and led Canada to its first gold medal at the FIBA U19 World Cup, a run that included an impressive 38 points, 13 rebounds and five assists in a semifinal win over the United States.As a senior, he was named National Player of the Year and led Montverde Academy to a national championship. Then he scooped up the MVP award at the 2018 Nike Hoop Summit to close out his high school career. Barrett's been really good for a while.
After me and Cory went to a major school a lot of players got on that trail  right  now we have so many male and female  who are playing in high major division one, Thompson declares.
"It's just crazy how everything is changing so quickly – coaches mentalities back in the day, as I said, was 'just stick to low major D1s.' To be honest when they told me, I said, 'You're full of s- because I'm way better than those guys that are low major so I'm definitely going high major.' It's fun to see, it's record-breaking, I think the numbers are going to keep mounting every year for a while.
"Right now you look at our national team, I think we can potentially have 12 NBA players on the team which has never been seen except for Team USA." With the numbers continuing to rise at the youth level and the success many are seeing at the high school and collegiate levels, Canada is positioning itself as one of the power houses in the global basketball landscape -and the Golden Era doesn't seem to be coming to an end anytime soon.
Tristan Thompson Cleveland Cavaliers Fanatics Branded Fast Break Replica Jersey At eBay
If you consider yourself as a passionate online shopper like myself,eBay has amazing deals on the best products and exercise equipment . I hoped you enjoyed the Canadian Basketball Team-Rise Of Canadian Players  In The USA article and if you have any questions about the post want to leave a comment or want to leave your own personal review, please leave a comment below thank you.
-Erick Darke
by