The Power of Recovery
Many  players have nagging  things that can  keep them sidelined  for a day or two maybe even months .Most of time its usually  run of the mill stuff. We all talk about kids not being 100 percent. It's just that some health issues  are more pronounced. It's just a matter of how many you need to deal with, for whatever reasons.
The power of recovery can help elite performance athletes rebuild muscles and recover after workouts and practices through correct nutrition.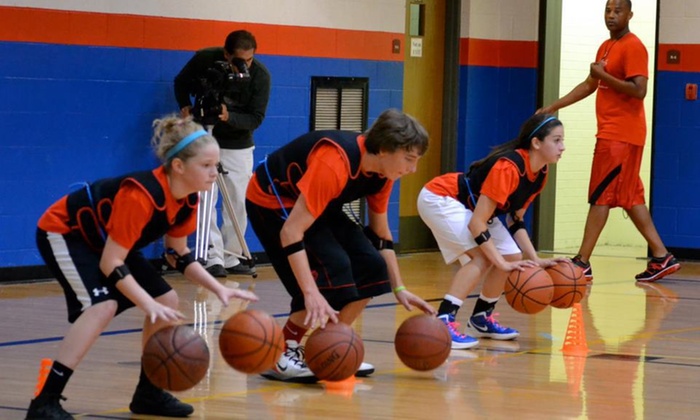 As a athlete one must understand the importance of good nutrition. The challenge to create the best nutritional diet for athletes that is  functional, easy to follow and effective in almost any situation.
You don't need to be told how hectic  life of a athlete can be. Between  practice or a game there's no time or energy to prepare six gourmet meals per day. On the go constantly, you're lucky to have three traditional meals.
Sound like you? If your main dietary concern is performance and getting enough quality calories, then I have an answer for you. Stop using lack of time as an excuse to not eat healthy. The following plan can't be any easier to implement. If you say you can't do it, you must really not want it bad enough. The diet works every single time if you choose to follow through on it. Feel free to make any required modifications based on your workouts and individual needs.
Proper Diet
Modern basketball players: A Critical  factor that determine whether you'll become just a promising  player with a nice upside  or a great one is your diet there  is no way around it
The physiques and performance of today's top NBA stars. They usually have muscular builds with very low body fat percentages body structures that allow them to have powerfull burst of energy  on the court.
It's difficult to build muscle and stay less than  10% body fat. It's actually impossible unless you have both a excellent diet and deciplned weightlifting plan.
Most athletes, who develop amazing physiques, all share the following five superior dietary habits.
Comsume protein at each meal
Protein is the most important macronutrient you can eat when trying to achieve a lean physique. It builds muscle while increasing your metabolism so you can continually burn fat. You are not eating a real meal if your plate doesn't have at least 20 grams of protein.
Target to eat 0.75 to 1 gram of protein per pound of body weight.
most of your intake should be from real protein sources (e.g., organiclly  raised chicken, fish , eggs, turkey, quinoa, Greek yogurt and mixed nuts).
30 minutes after a workout, drink a protein shake or chocolate milk to quickly provide a flow of amino acids to your muscles.
Tailor your carbohydrate intake to match daily workout demands
Each day you should consume a  healthy fats and high level of protein .Carbohydrate daily intake should change with your day's activity.
Think about your body as a Mercedes . It requires a lot of fuel to drive  around all day. But if the Benz sits in the car port, it won't need fuel at all .
Carbohydrates provide energy (e.g., fuel) for your body. So if you have a scheduled weight training, sprints or practice, you'll need a lot of carbohydrates. But on light or off days, you require fewer carbs. You won't use the extra fuel and it may be stored as fat.
Stay away from simple carbohydrates throughout the day (e.g., candy, sugary drinks and white bread). Stick to complex carbohydrates (e.g., oatmeal, sweet potatoes, fruits, vegetables and legumes)
45 to 90 minutes prior to a demanding workout, consume a small amount of complex, slow digesting carbohydrates.
After hard workouts consume at least a 2:1 ratio of carbohydrates to protein. Generally this will be around 40 grams of carbs and 20 grams of protein.
Sway toward simple, fast digesting carbs immediately after workouts to spike insulin and increase anabolism.
After light workouts, consume a 1:1 ratio of carbohydrates to protein.

Never rely on supplements
To get lean, you need to eat real, nutrient dense foods. The base of your diet should never be supplements. That is a costly mistake. If your diet is broken, no amount of supplementation will fix it.
Use protein powder only in your post workout shakes.
In my opinion, three essential supplements belong in your kitchen: fish oil, vitamin D and protein powder.
You may take a multivitamin to ensure you don't have any vitamin and mineral deficiencies.
Eating  breakfast every day
Lean athletes eat breakfast every day. Numerous studies show that eating a high protein breakfast helps maintain a lower body fat percentage.
When you wake up, your body is in a fasted state and your muscles need nutrients. Going long periods of time without eating puts your body in fat storage mode. Explosive athletes cannot afford to strip muscle and gain fat.
Eat at least 20 grams of protein for breakfast.
Stay away from sugary cereals.
Consume a combination of protein, carbohydrates and fat.
Hydrate well during breakfast.
An example of a great breakfast
Egg omelet with turkey, cheese, onions and bell peppers
1 cup of Greek yogurt with berrries
1 slice of bread with almond butter
2 glasses of water or green tea
They develop food preparation strategies
The above information will work when you develop a food preparation strategy.
People turn to fast food because they don't have time to prepare high quality meals throughout the day. Here are a couple of great food prep strategies:
Use the 3/1 split. Many  athletes would  enjoy this because of its simplicity. For every three hours you spend working out in the gym, you must spend one hour doing kitchen food prep. It's not optional. The one hour spent in the kitchen should be thought of as a workout. You can prepare enough meals to last you for the next three days. Pair together full meals in individual containers so you can always grab a healthy meal on the go.
Pack plastic bags full of almonds or trail mix for snacks.
Should you have trouble waking up early enough to cook breakfast, cook hard boiled eggs for an instant high protein breakfast. Separate servings of oats into plastic bags so you have them ready to go.
 Grocery shopping every three days.
Best Energy And Protein Bars
The Best Protein And Energy Bars To Keep You Fueled Up
.
Of course, having the time to prepare, cook, and sit down to eat three nutritional, perfectly timed and perfectly balanced meals doesn't always happen as planned  which is why pre packed protein and energy bars are great options for snacking when you're on the go.
The best bar to have in between meals to stay optimally fueled, satisfied and healthy?
Energy bars are usually more calorie- and carbohydrate-dense to provide you with your body's preferred source of fuel (glycogen) while keeping you energized and satiated until your next meal.Energy Bars, which are generally made up of fruits, grains and other carbohydrate-rich foods, are the perfect snack to have about 30-45 minutes before exercise, and are especially great for fueling running and other activities where you'll be moving for long periods at a time.
Protein bars, on the other hand, are best to eat after exercise as they contain an optimal dose of muscle-building protein and other nutrients your body needs to repair and recover from your workout. Protein bars, which contain some form of milk derived or plant based protein like whey, hemp, pea or rice protein, make a great snack about 30 minutes after your workout, or during the day if you need something more satiating in between meals.
With thousands of types and brands of energy and protein bars on the market, it can be hard to sift through the variety to find a bar that not only has the nutrients you need to be fueled and full, but also tastes great and is affordable enough to buy in bulk so you've always got something on hand for snacking.
Protein Bars
Best For: The Protein Packing Adventurer
Clif recently released its new Whey Protein Bar that comes in three flavors: coconut almond chocolate, peanut butter chocolate and salted caramel cashew. These tasty bars, which include no GMOs, are stocked with 14 grams of complete protein, including whey, pea and organic brown rice protein and include 5 grams of sugar. It's the perfect on-the-go protein snack, particularly should the 20-gram soy protein-based Clif Builder's bar is a lot for your stomach to take on.
One bar also includes 260 calories and 24 grams of total carbohydrates,  it is  a great snack in between meals.  Nutrition Protein Bar, Chocolate Chip Cookie Dough
Best For: The SleeveTearing Flexer
Quest Nutrition's Chocolate Chip Cookie Dough Protein Bars are a popular in the bodybuilding community, since you get 21 grams of protein, no added sugar and only 4 grams of net carbs per serving thanks to Isomalto-Oligosaccharides, a natural prebiotic fiber that gives the bars their sweet taste and chewy texture. Quest Nutrition Chocolate Chip Cookie Dough Protein Bars  which really do taste like you're eating chocolate chip cookie dough are made with high quality whey and milk protein isolates and contain real chocolate, cocoa butter and almonds for only about 190 calories per serving.
Best For: The Whole Food/Paleo-Friendly Protein Seeker
With no added sugar, no gluten, no soy, no dairy, no GMO and no B.S., RXBARs food one of the best  you can get when it comes to protein bars. Each Chocolate Sea Salt RXBAR contains three egg whites (12 grams of egg white protein), six almonds, four cashews, two dates and a bit a cacao and sea salt for just 200 calories. RXBARs are paleo-friendly as well as Whole 30 compliant.
Best For: Plant-based Eaters
With 15 grams of plant-based protein, 2.5 grams of muscle-repairing BCAAs and 2 grams of glutamine, Vega Sport Protein Bars are the perfect post-workout snack for vegans and non-vegans alike. Vega Sport Protein Bars have the flavor and consistency of a chocolate bar (Chocolate Mint is a favorite), and taste more like a treat than a muscle-replenishing snack. They  make a great meal replacement bar if you're on the go, as they contain about 250 calories and 30 grams of carbohydrates to keep you fueled.
Energy Bars
Vega One Bar (Editor's Pick)
Best For: All Purpose Snackers
If you need something more substantial than a banana to tide you over until your post work run or walk , eat a Vega One Meal Bar  an hour before you head out the door. Each Vega One Meal Bar has 12 grams of protein from sprouted whole grain brown rice and pea protein, as well as 4 grams of fiber to keep you satiated until dinner. Heading out for dinner  after your run instead of salad?  Each chocolate coated and fruit filled bar also contains a serving of greens made from real, whole food spinach, broccoli, alfalfa, and kale.
Best For: Chewy Bar Lovers
Just like grandma used to make, CLIF's Energy Bars are reminiscent of old-fashioned, home-baked cookie goodness packed with pack 23 vitamins and minerals, 5 grams of dietary fiber, 43 grams of carbohydrates, and 10 grams of protein to keep you going between meals or during any kind of endurance exercise. A great bonus CLIF Energy Bars are also non GMO.
Larabar Snack Bar Apple Pie
Best For: Natural Foodies
Looking for a healthy sugar boost before a run or hard workout but your fruit bowl is empty? Then grab a Larabar Snack Bar in Apple Pie flavor as a convenient alternative, as one bar is equal to half a serving of fruit. Larabar Snack Bars are made of a delicious blend of unsweetened fruits, nuts and spices for just 200 calories, and contain 4 grams of protein and 5 grams of fiber per serving. They're also gluten free and non GMO, contain no added sugar and are low in sodium.
Best For: Organic On-The-Go If you love energy bars but not the crash you might get after from having too many simple carbs and sugars, give Organic Food Bar's Vegan Bar a try. These tasty bars are made with certified organic high quality agave nectar, which has a lower glycemic to allow for a stronger, steadier energy boost all day long. Made of all organic real food ingredients, such as almond butter, pea protein, pumpkin protein, flax raisins and quinoa, these bars would make the perfect snack before a long run or ride.
If you consider yourself as a passionate online shopper like myself,Ebay has amazing  deals on the best products.I hoped you enjoyed the Best Nutritional Diet -A Basketball Player's Guide To Staying Healthy article and if you have any  questions and  want to leave a comment or want to leave your own personal review,please leave a comment below .
Thank you.
Erick Darke
by